HOLLYWOOD, CA - (Monday March 4th) Los Angeles alternative rockers Disciples of Babylon have reached the top of the 'Launch Pad Live Top 20 Countdown Show' radio chart this past week for their latest single, "Without You". The single was the highest debuting song in the charts seven year history.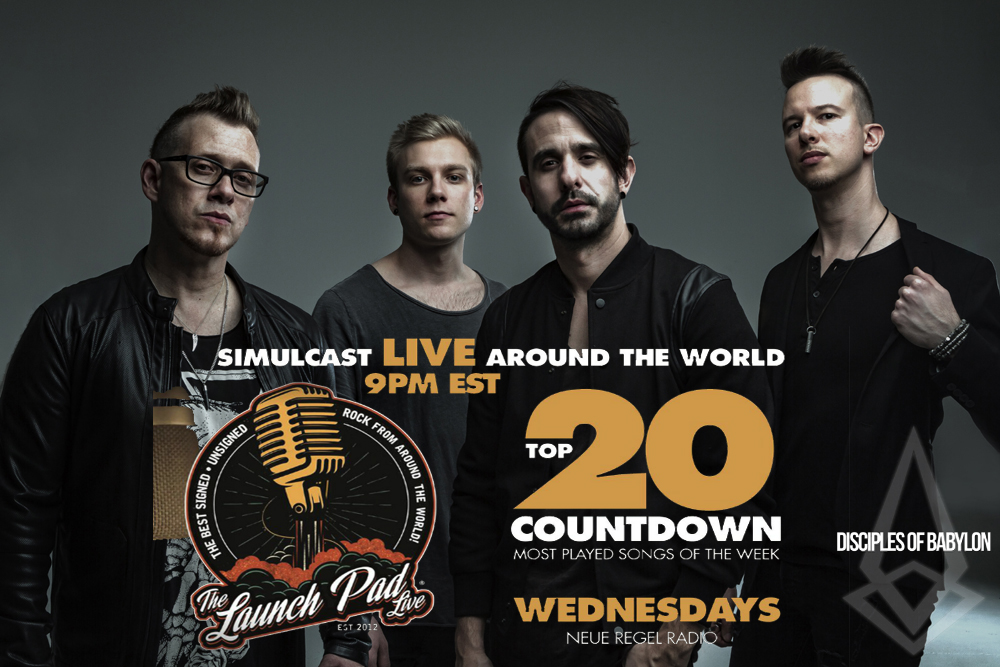 In every part of the song the main melodies shine strong and powerful with a sense of urgency, making it no coincidence that "Without You" was chosen as the bands first single from their latest release, 'The Rise and Fall of Babylon'.
The band sums it up: "Without You is a song about empowerment in the midst of a relationship that's coming to an end and being able to be resilient and cope within all of the emotion and heartache that comes along with it."
Listen to last weeks 'LPL Top 20 Countdown' radio show here.