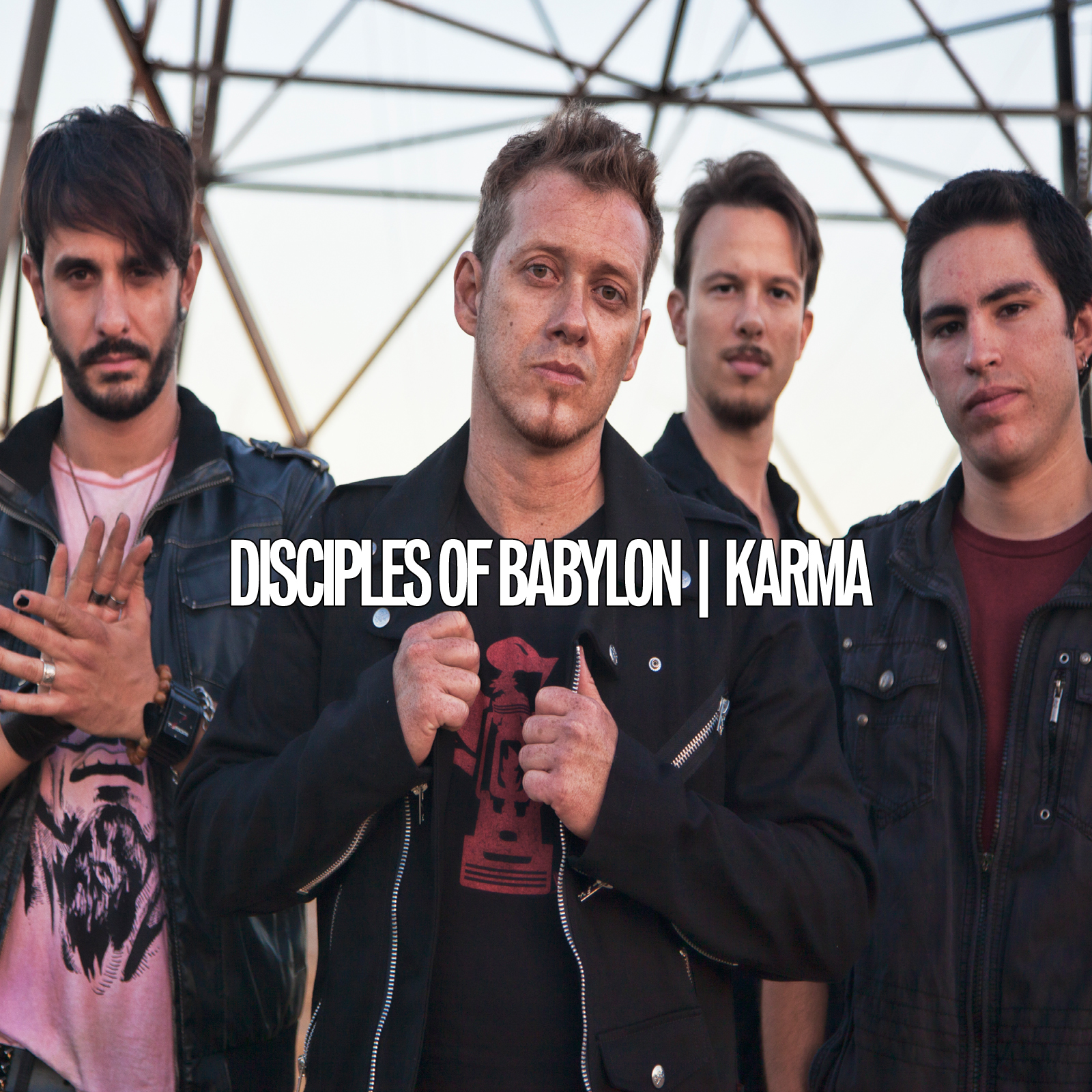 Today marks the official release for the Disciples of Babylon debut single "Karma". The track is taken from their upcoming debut EP entitled, "Welcome to Babylon" which will be released later this year.
"We wanted to come out with guns blazing" proclaims lead singer Eric Knight. "For our introduction to the world we wanted to make a strong statement. With Karma we feel we have achieved that quite nicely.

"
"People keep saying that rock is dead. Rock has been surviving and thriving I think, it's just been on the other end of the pendulum for a bit now but with all the great music and bands coming out in the genre we hope to be positioned right in the heart of the next wave of great new talent and explode right along with them."

The singer concludes, "Rock will never die or go away, it may go into hibernation for a bit but believe me when I say it's here to stay and coming back with a vengeance!"
The single is now available for download and digital streaming worldwide on all the major digital sites such as: Amazon, Google Play, iTunes and Spotify.
Click on one of the links below to your favorite digital store to download or stream directly here.
Watch the official lyric video for KARMA below.